Chart View #
The chart view is an extension of the reporter viewer. It provides a chart based view of the currently open report.
The view switch can be used to toggle the report between grid or chart view:

info
Currently the fields on the chart view are fixed and cannot be edited by the user. Full configuration of charts will be available in upcoming product releases.
Example of chart on a Calls by Queue report: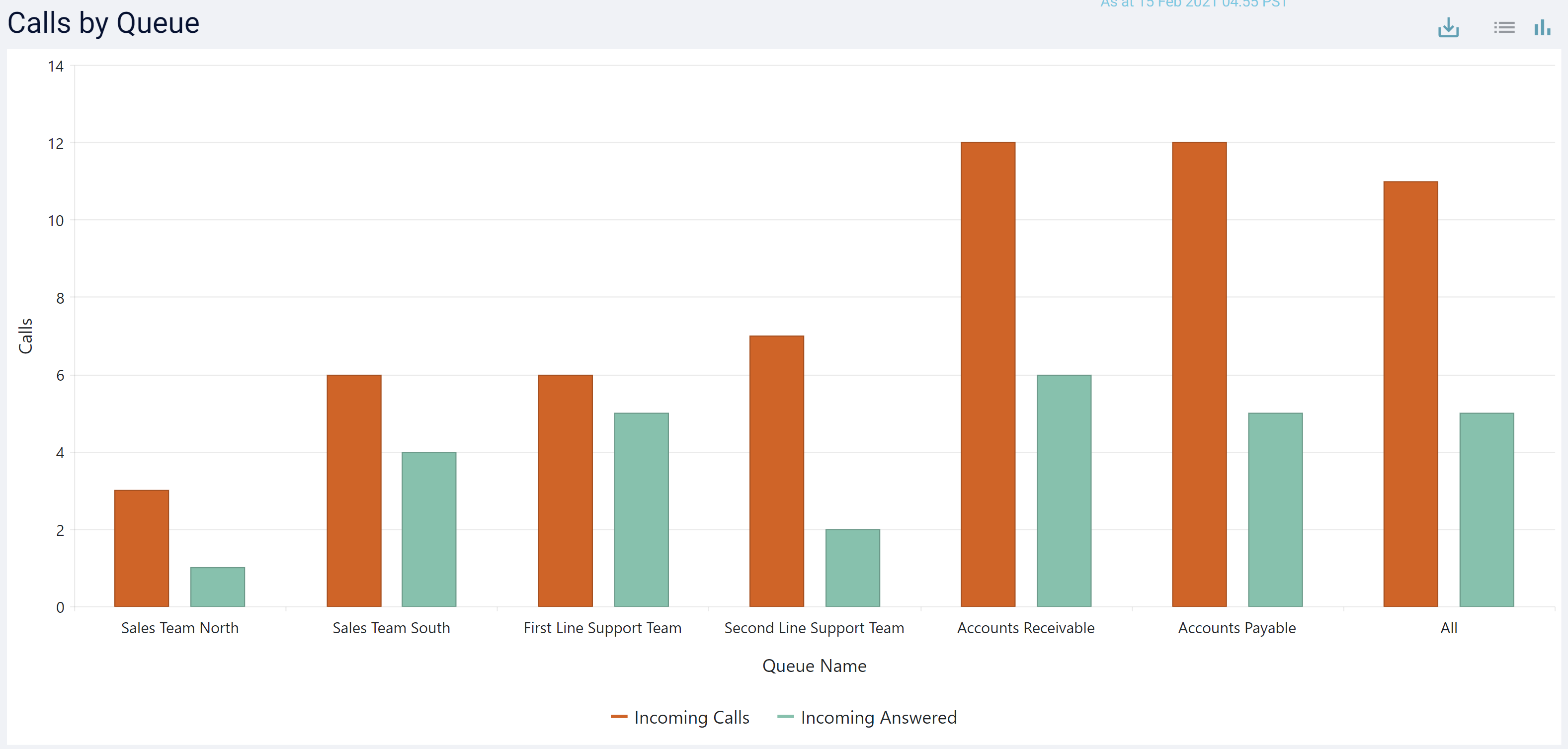 Example of chart on a Calls by User report: