Dashboard/Wallboard #
Dashboards & Wallboards provide access to call and user statistics in an easy to consume way, showing data for the day which either updates at the end of a call or during a call when combined with Live Analytics access.
By displaying information on calls that are still active, managers/supervisors have the ability to react and help ensure that service level commitments are met.
info
Wallboard views update in near real time. Call information is processed as it is received from the communications platform and then passed to open views in 2 second intervals. Delays in events being received or in processing can introduce small delays in view updates.
Dashboards #
Dashboards are designed to be used from a desktop by supervisors, team leaders or other management. They provide an intuitive and fully customizable look at communications and where applicable, provide the user with active control over calls and agent status.
Wallboards #
Wallboards are designed to be viewed on a large screen for multiple people to see. They provide a large range of statistics which can be filtered to show information for specific groups of people or DIDs.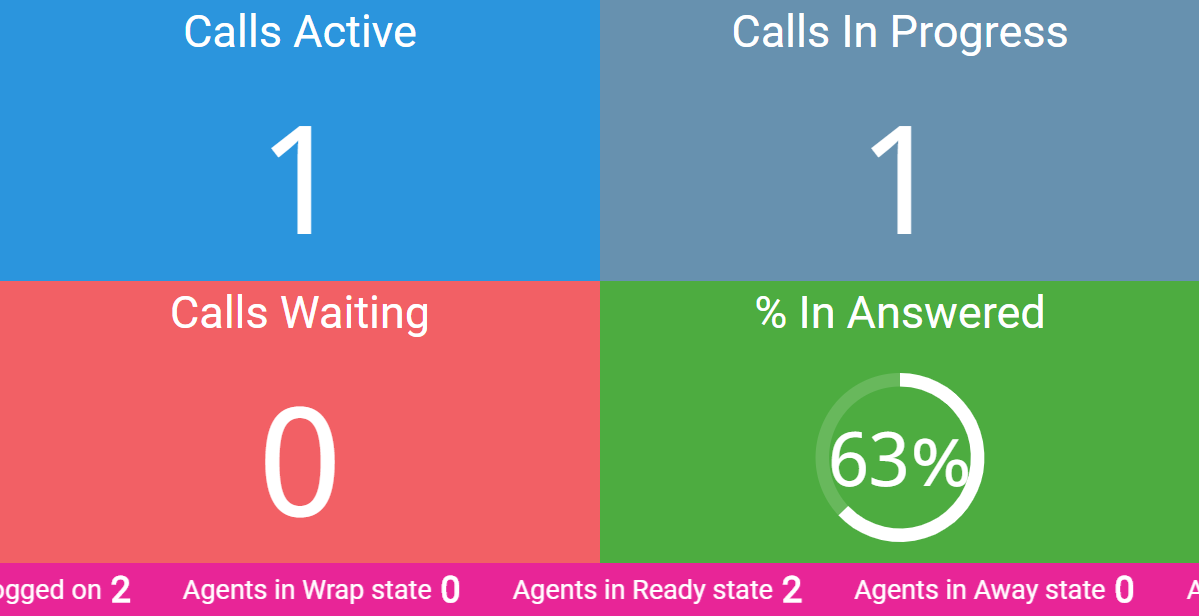 Up to 64 tiles can be added to a wallboard view, each with a different statistic and filter. Each wallboard view is automatically sized in a grid, making it easy to add and manage tiles.
Wallboards can be displayed through a supported browser or using the dedicated Wallboard application for Amazon Fire TV.
Refer to the Requirements section for more information on browser and Fire TV requirements.
Live Data #
When accessed with an appropriate user role, Dashboards & Wallboards can display information on 'Live' calls, these are call that are in progress and have not yet been answered or completed.
Having access to live data provides users with the ability to make service level affecting changes, actively improving customer experience instead of just reporting historically.